News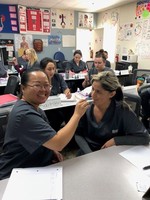 The Medical Assistant class has been learning about Infection Control and measuring vital signs. Hands-on learning at its finest! Learn more about our MA program: https://ctec.bcoe.org/medical-assist...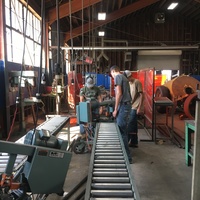 Our Butte CTEIG TA Team had the pleasure of visiting with CTEIG grantees Justin Kern, principal at Gridley High, Corey Willenburg, OUHSD Superintendent and Bob Schofield, CTE Coordinator at Paradise Hi...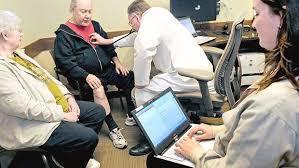 We have two programs opening soon: Medical Scribe and Pharmacy Technician. If you know someone who would be interested in these careers, contact us today! ctec@bcoe.org
SEE ALL NEWS
Live Feed

Today, students in our Certificated Veterinary Assistant program learned how to perform physical exams on dogs as well as how to hold a dog for a blood draw. We love our students (and their doggos!) #ButteSchoolsStrong #CTE #BCOEStory #Who'saGoodBoy view image
19 days ago
MaryRose Lovgren

We were so happy to welcome back our students today. Together we enjoyed a luncheon and even had a visit from local celebrity therapy cat "Herbie the Love Bug." Butte County CTE loves our students! #ButteSchoolsStrong #ButteStrong #BCOERocks view image
22 days ago
MaryRose Lovgren

Students and Families: Our classes are scheduled to start up again on Monday, November 26th. We look forward to seeing you again!
29 days ago
MaryRose Lovgren

Students in our Certified Veterinary Assistant program are learning about canine behavior and how to properly hold dogs in the Restraint and Behavior unit. (Cats are next!!!) Thanks for sharing, teacher Jean Parker! view image
about 1 month ago
MaryRose Lovgren
SEE ALL posts